6 Most Important Ecommerce KPIs and Metrics to Track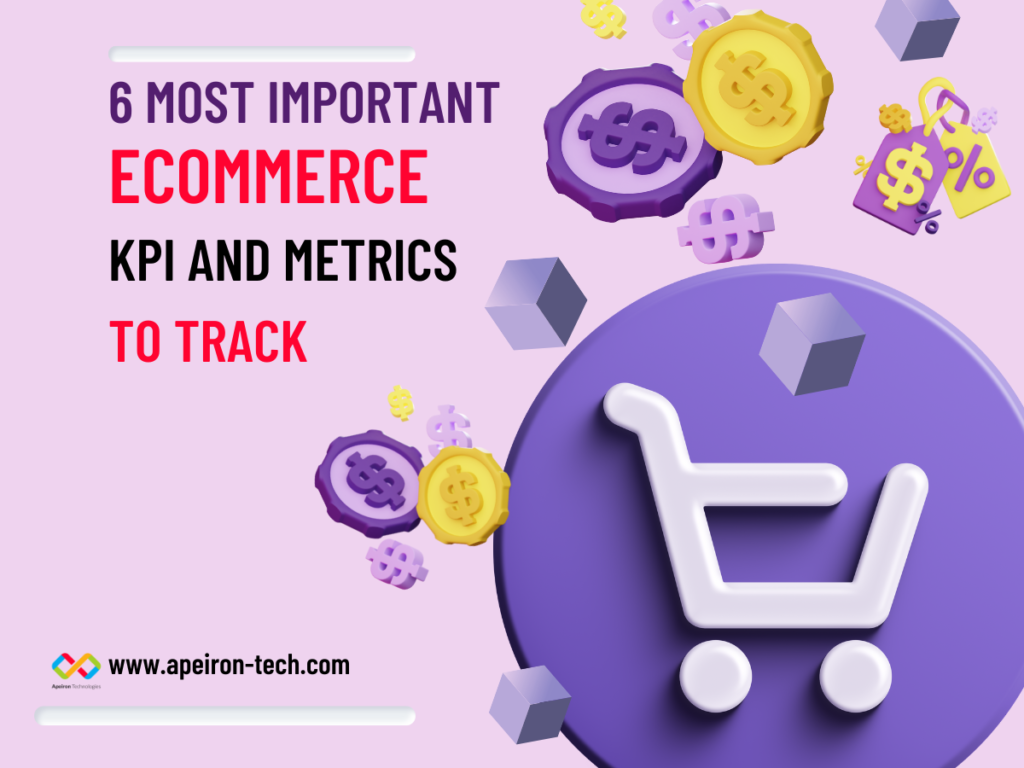 As the business expands, you may start to lose perspective of different aspects of your Ecommerce store. In order to grow a business that is efficient and profitable in the long run, Here are the top ecommerce KPIs (Key Performance Indicators) and metrics you should follow and optimize to make your online store a success.
But before, what are KPIs and Metrics ?
KPIs are the key targets you should track to make the most impact on your strategic business outcomes. While metrics measure the success of everyday business activities that support your KPIs. They add value to your organization but aren't the critical measure you need to achieve.
Ecommerce KPIs & metrics define your website's performance, and by analyzing them, you can understand the scope of improvement for your business and on top of that, they help you take the right decisions.
What are the Most Important Ecommerce KPIs and Metrics to monitor ?
This KPI will help you identify sales process issues, enabling you and your team to focus on growth.
Factors like website structure, speed, customer reviews, etc. affect your conversion rate.
Anything in the range of 1 to 4 % can be an acceptable conversion rate for a new business site.
Cost per acquisition is your total spend divided by the number of new customers.
The Gross Margin of most companies is 30-35 %. This KPI ensures that your company is growing and scaling correctly. It is an important metric that drives sustainable growth when compared with other sales benchmarks.
It represents the number of people who do not complete a purchase once they have added items to the shopping cart. Tracking this metric will help develop strategies to lower the abandonment rate.
Slow sites irritate customers and repel them. The performance, efficiency, and speed of your ecommerce platform are the core of user experience.
If you are planning to start an Ecommerce store or a Marketplace, don't hesitate to contact us ! Apeiron Technologies expert team would be glad to help !
📭 Contact us at: contact@apeiron-tech.com
---